At school with style!
Time to go back to school?
Lessons are about to start again at the Fashion Academy of Milan… and it's time to plan the perfect outfits, and never pass unnoticed with a daily top style!
Do like me, take my ultra-chic tips:
- you just need a maxi necklace or a jewel bracelet to make any look shimmering
- do you feel kind of rock modern princesses? Match pastel colors with your buckle leather jacket
- remember, bag always tidy (like mine) with pocket mirror and lip gloss at the ready!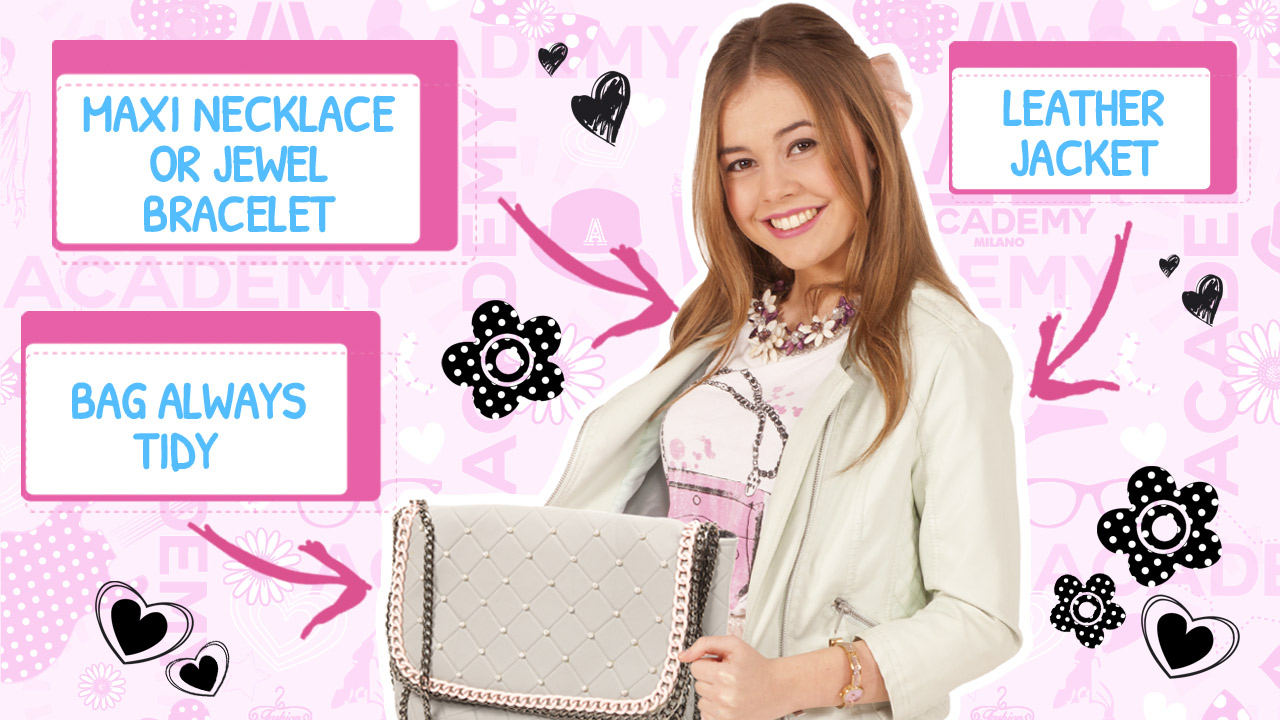 Try it!