Maggie's colours of good mood!
Hi guys! Did you know that colours have the power to put us in a good mood and help us face the day with the right energy?
Here are my favourites:
- orange: the colour of fun and joy, it can never miss in my wardrobe!
- blue: the colour of jeans, relaxing and delicate! Perfect to keep anxiety at bay...
- green: the colour of harmony and 100% green! Makes me think of nature and recycling, that's super GO.ZY.!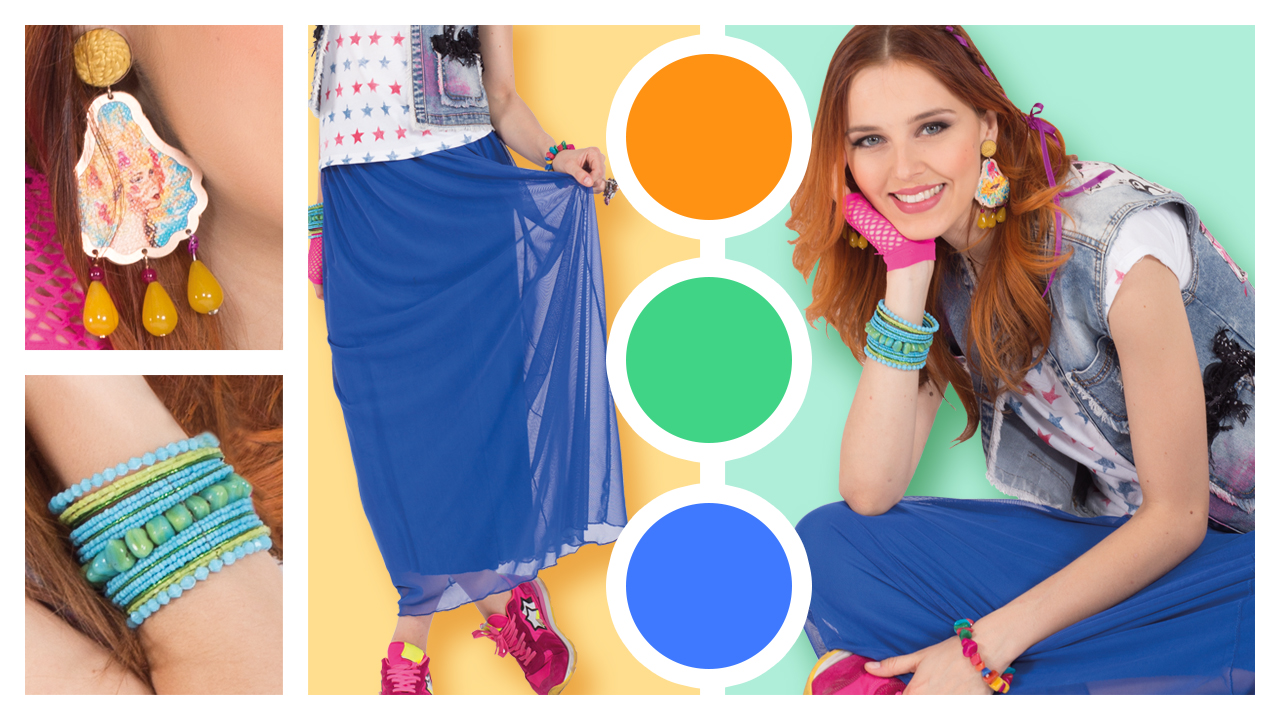 What about you? What colour represents you?