Rock & GO.ZY. Christmas Stars!
Christmas is too Go.Zy! I love this holiday… it's full of colored lights, delicious sweets, trees decorated with many DIY objects and a lot of presents.
But you know what I like most? Decorating my room to make it warm and cozy! This year I'm gonna create lots of garlands made of rocking colored stars, with Bianca's touch: sparkling glitter!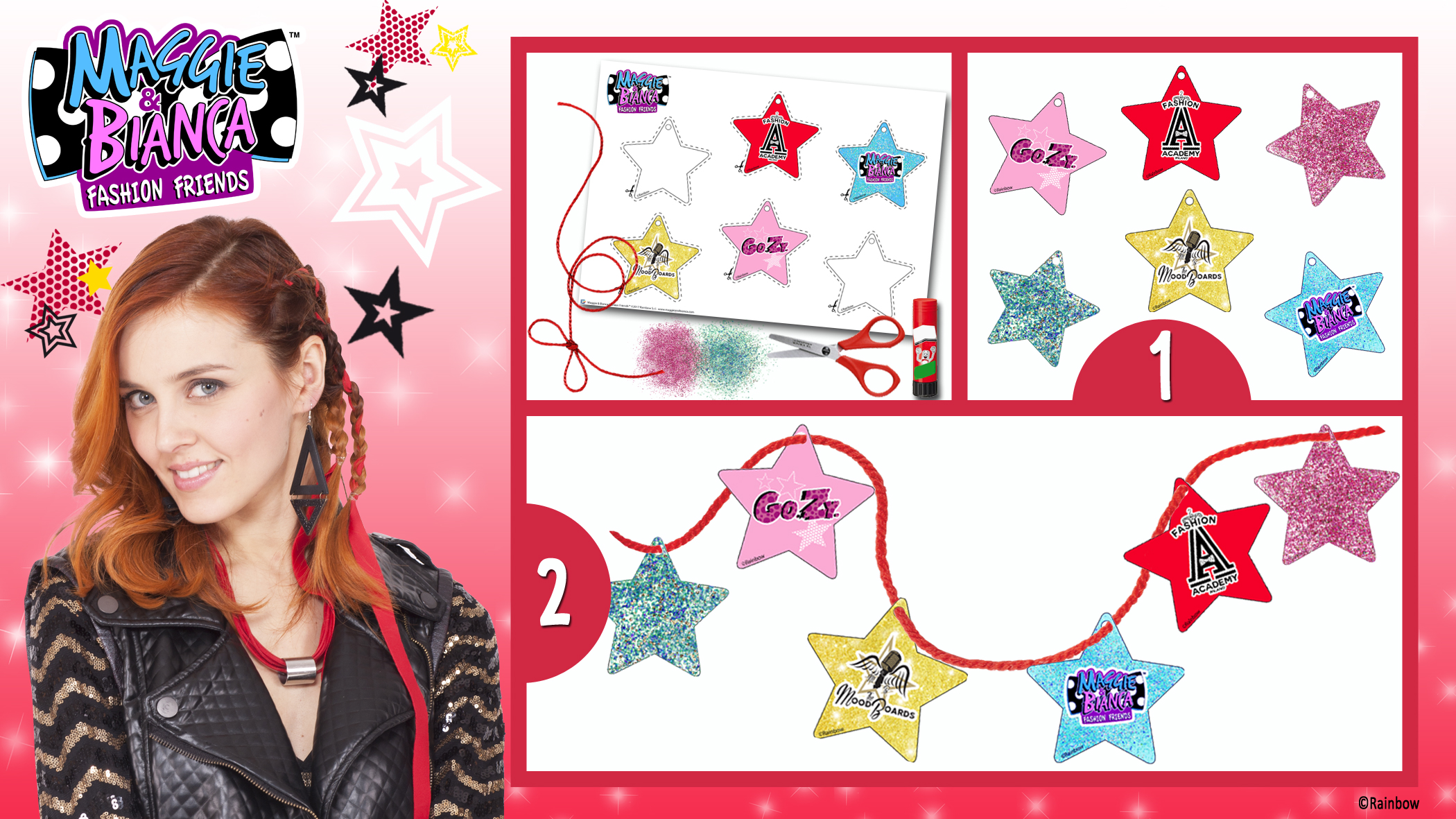 You should try it too!
Download the stars from here, cut them out and connect them with a thread. Add glue and a lot of colored glitter on the white stars. To top it off, cover the glitters with a layer of transparent nail polish for a even more iper-mega-GO.ZY. effect!
Merry Christmas Fashion Friends!